IN-HOUSE PREFINISH SHOP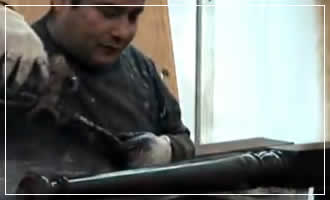 • Staining is done in-house, by hand, in a quality controlled environment
• Saves time in construction scheduling
• Produces a higher quality product that's ready for you to install
• Looking for a custom match? We specialize in that; we can achieve the "look" you want!
IN-HOUSE PREHANG SHOP
• Doors pre-hung in our shop to your specifications, ready to place in its opening
• Slabs machined for hardware – accurate for trouble free installation
MOULDINGS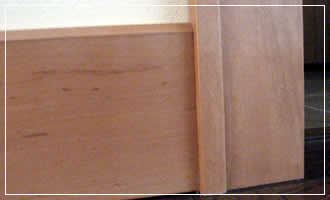 • Many options through our vendors
• Profiles you're looking for
---
STAIRS AND HANDRAILS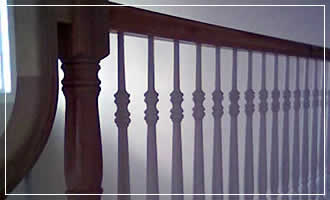 • Traditional or contemporary styling
• Wood, iron or a combination to give that unique look you want!
WOOD DOORS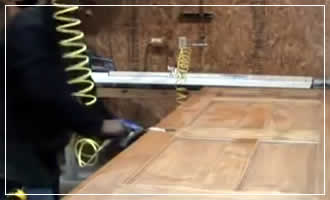 • Many interior door options including hollow or solid core paneled, and French or glass doors
• Licensed for fire-rated doors
HARDWARE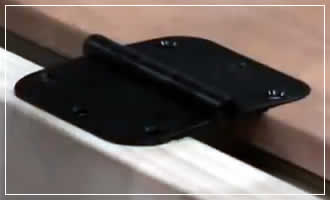 • Many hinge color choices
• Various door knob design options
---
WOOD MANTELS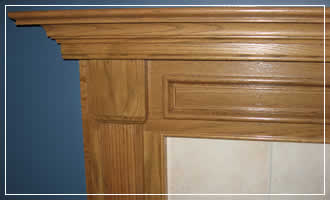 • We provide the materials to create that special look you want to achieve
WOOD COLUMNS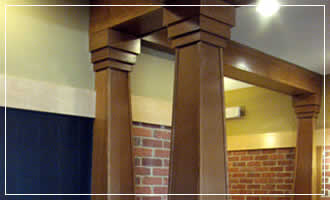 • Add flare or style to your home or business
'SPECIAL' WOOD PRODUCTS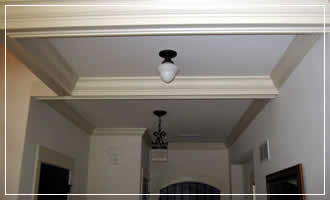 • Specialty projects and wood products